The market's demand for "how-to" information on everything from investing to love-making is absolutely insatiable ... and now, you can grab your share of the profits while teaching others what they want and need to know.
Dear Friend:
Do you want to make a lot of money writing?
Well, there's no easier, faster, or surer way to a six or seven-figure writing income than writing profitable how-to books, reports, and other information products!
After all, the public's demand for instruction and advice is insatiable ... and in today's "information age," there's no shortage of topics on which readers seek guidance and wisdom.
Dale Carnegie's classic how-to book "How to Win Friends and Influence People" has been in print since 1936 ... and has sold 50 million copies to date.
William Strunk produced a slim little volume - a style guide for writers - in 1918. Today his "Elements of Style" is still going strong, with 10 million copies sold.
In 1970, Richard Bolles wrote a manual of simple career advice - mostly common sense. Since then, "What Color is Your Parachute" has spent 288 weeks on the NY Times best-seller list, with 8 million copies sold.
Last week, I typed the words "how to" into Google. The search returned 18.7 billion results. That's right ... 18.7 billion ... not million.
Obviously, there's a huge market for good how-to material. And I should know. I've been writing and selling how-to for nearly 3 decades - e-books, reports, audio programs, video, and of course, books.
More than a million copies of my books are in print. A number of titles have sold over 100,000 copies each.
I have made a handsome living - and become a self-made multi-millionaire - writing and selling how-to information products. Now, I want to help you do the same....
Writing and selling profitable how-to info products - once difficult, now easy!
If you're a regular reader of how-to information, you can't help but notice that a lot of it just isn't very good.
Sometimes, you pick up a how-to book or e-book and love it. You're dazzled by the clarity - blown away by the great content.
But more often, you're disappointed. There's a lot of information. A lot of words. But precious little guidance on how to actually do the thing you wanted to learn how to do.
You see, writing how-to material isn't terribly difficult. It doesn't take great imagination, like writing a novel. Or a mastery of language, like poetry.
But it does require an ability to educate ... to inform ... to teach - and, to do it all in prose that is clear, concise, accurate, and engaging - a skill that most subject matter experts sorely lack.
It isn't difficult to learn to write saleable how-to information. Of course there are a few special techniques and tricks of the trade only expert how-to authors know. But I can teach those to you in just a few hours.
So the bottom line is this....
If you know something and can explain it to others, you can learn to package and sell your expertise as how-to info products.
And that's where information marketing guru Fred Gleeck and I can help.
In our popular audio course, we show you ... step-by-step ... How to Write (and Sell) How-to Information.
In this program, you'll discover:
The 4 characteristics of successful how-to information products. Skip even one, and your readers will bombard you with complaints and refund requests.
How to motivate your reader to follow your how-to instructions ... and why doing so is absolutely critical to their (and your) success.
What David Ogilvy can teach you about getting your reader to keep turning the pages.
Knowing what to include in your how-to manuscript ... what to leave out ... and how much detail to go into.
A proven 10-step process for writing winning how-to products that make your readers successful - and earn you a small fortune.
Secrets for getting to know your audience on a deep and intimate level. It makes you a better how-to writer ... and a smarter marketer.
The 3 most important questions to ask about your readers BEFORE you write one word of your how-to masterpiece for them.
10 ways to get all more ideas for saleable how-to info products than you could write in a lifetime.
Can your work experience be turned into a winning how-to book or report? The answer may surprise you.
10 top research methods for packing your how-to reports with interesting and important facts, statistics, and data.
How to write and produce successful books ... e-books ... audio albums ... DVDs ... seminars ... workshops ... newsletters ... online courses ... webinars ... tele-seminars ... e-classes ... and many other popular info products.
6 ways to organize the table of contents for your how-to programs and publications.
Using the "file folder" method for organizing and writing your how-to book.
What Ray Bradbury can teach you about creating unique how-to products that no one else on Earth can write.
The biggest mistake beginning how-to writers make ... and how to avoid it.
PC shortcuts to making your how-to writing 2X as good - in half the time.
Illustrating your how-to manuals and reports even if you can't draw a straight line.
What how-to readers really want from you (hint: it's NOT how-to information) - and how to give it to them in spades.
How to make sure your how-to instructions are crystal clear and easy to follow - without hiring a professional editor.
Turning your rough manuscript into a finished how-to information product you'll be pleased and proud to publish - and can sell for a pretty penny and a handsome profit.
How to sell your how-to book to a major NYC publishing house for a five-figure advance and double-digit royalty.
Triple your profits on your how-to report - just by reading it aloud in front of a live audience ... or even into a tape recorder.
7 proven self-promotion and marketing methods for selling hundreds - and thousands - of copies of your book or e-book.
Can you hire others to market your book for you? The shocking answer. Plus: timing your book's ad campaign for maximum revenues.
Outselling your competition: how to make your info products stand out in an age of "information overload."
The late Gary Halbert's profoundly important secret to targeting the right market for your information products.
What to do when your information products become dated or go out of print: tips for recycling and reselling your content for decades to come.
Understand what customers are REALLY buying when they purchase your information products -- and you'll be set for life.
And much more....

How to price your how-to information products


How do you price your how-to information products?

If you write books and articles for traditional publishers, the editor will set the fee you get for your work.

On the other hand, if you sell your own self-published information products - e-books, videos, CDs - you have to decide what price to charge.

There are two convenient rules of thumb to help you determine the range of prices you can charge.

The MINIMUM price you can charge should be at least 8 times your cost of goods.

So if you produce a nicely packaged DVD that costs you $5, you must charge at least $40 for it.

The MAXIMUM price you can charge is approximately 10 percent of what you think the VALUE of the product is to the buyer.

So if you think the product delivers value equivalent to what you would give a client in a $1,000 coaching session, you should charge no more than $100.

Therefore, the price of the product should be between $40 and $100.

The better the quality of your how-to content, the more valuable your product is to the buyer -- and the more you can charge.
Master the art of "how-to" writing in the comfort and privacy of your own home
To coach you individually on how to write and sell how-to information products, Fred Gleeck would charge anywhere from $1,000 to $5,000 or more ... and you'd have to come to his training facility in Las Vegas.
You could always hire a ghostwriter to write your how-to info products for you.
But you'd pay her anywhere from $500 to $750 to ghostwrite just one e-book ... and as much as $10,000 or more to ghostwrite a hardcover or trade paperback.
However, you won't pay $10,000 ... $1,000 ... or even $100 to have Fred and I teach you how to become a master how-to writer - nor will you have to fly to our offices to do it.
With our How to Write How-to Information home-study program, your investment is only $97. That's less than I charge for 15 minutes of my time.
And that's only when Fred and I turn you into a money-making how-to writing machine.
If we don't, you pay us zero ... zilch ... nada ... nothing.....
Use it risk-free for 90 days
That's right. If you don't agree that How to Write How-to Information can help you earn AT LEAST an extra $1,000 as a writer or information marketer this year....
Or you are dissatisfied for any other reason ... or for no reason at all ... just return all the CDs to me within 90 days.
I'll refund your $97 payment in full. No questions asked. That way, you risk nothing.
In the next 18 to 24 months, you could, like me, be sitting on the deck of your new house on the lake or the shore - watching the sun set over the water, drink in hand, content to know you never have to work another day in your life unless you want to ...
... because your how-to information products are selling like suntan lotion in July - and making you thousands of dollars in extra income!
Or, you could be no further along toward your goal of making money writing and selling how-to information products.
It's entirely up to you.
So what are you waiting for?
To order How to Write How-to Information on a 90-day risk-free trial basis, just click below now:

Sincerely,

Bob Bly

P.S. Remember, order today and you get our 93-page e-book transcription of How to Write and Sell How-to Information Products absolutely FREE:

Special Bonus Gift worth $97 - yours FREE!
Order today and get a special FREE Bonus Gift - our 93-page e-book How to Write and Sell How-to Information Products (value: $97).
This is a verbatim transcription of the full audio program. You can listen to How to Write How-to Information while driving in your car - and print the e-book for quick and easy reference.
In this free e-book, you will discover:
The most common mistake how-to writers make - and one sure way to avoid it. Page 55.
10 steps to creating how-to information products that sell. Page 4.
Why it is not too late for you to write and publish how-to information on your favorite topic - even if dozens of other authors are already doing so. Page 90.
Writing and illustrating e-books and other how-to info products. Page 50.
Traditional book publishing vs. self-publishing - which is for you? Page 70.
4 tips for writing clearer and more useful how-to content. Page 9.
Reduce up-front publishing costs with print on demand (POD) technology. Page 73.
How to teach the gist of your entire subject your how-to product in less than 7 minutes. Page 13.
How to put the reader first - and why all great how-to writing does so. Page 15.
Turn your valuable how-to content into lucrative public seminars. Page 66.
Finding the ideal topic for your first how-to information product. Page 19.
The easiest how-to subjects to sell online. Page 27.
Creating your content outline. Page 30.
Choosing the right format and medium for presenting your content to the buyer. Page 33.
Researching your topic online and offline. Page 41.
The file folder method for organizing your content. Saves time in both research and writing. Page 45.
How to promote yourself as a how to author. Page 77.
Gary Halbert and the secret of the "starving crowd." Page 80.
How I wrote a 220-page book -- start to finish -- in just 9 days. Page 83.
Give your buyers better content and make more money with new and updated editions. Page 85.
And so much more....

About Bob Bly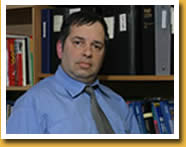 Bob Bly is a full-time freelance copywriter specializing in direct marketing. He earns more than $600,000 a year from his writing, speaking, and consulting, and became a self-made multi-millionaire while still in his 30s. He also earns an
extra
$200,000 a year, working only a few hours a month, with his spare-time Internet marketing business ... and now he wants to show you how to duplicate his "Internet Marketing Retirement Plan" within the next 18 to 24 months!
A copywriter for more than a quarter of a century, Bob has written promotions for over 100 clients including Phillips, Agora, KCI, 21st Century, Weiss Research, EBI Medical Systems, Sony, IBM, AT&T, Grumman, Crain Communications, McGraw-Hill, Intuit, and AlliedSignal.
Bob is the author of 100 books including
The Copywriter's Handbook
(Henry Holt) and
Business-to-Business Direct Marketing
(NTC Business Books). He has published more than 100 articles in such publications as
Successful Meetings, Direct, Business Marketing, Writer's Digest
, and
Amtrak Express
.
Bob's writing awards include a Gold Echo from the Direct Marketing Association, an IMMY from the Information Industry Association, two Southstar Awards, an American Corporate Identity Award of Excellence, and the Standard of Excellence award from the Web Marketing Association. He has also taught marketing at New York University.
Mr. Bly has appeared as a guest on dozens of TV and radio shows including The Advertising Show, Bernard Meltzer, CNBC, and CBS Hard Copy. He has been featured in major media ranging from the
LA Times
and
Nation's Business
to the
New York Post
and the
National Enquirer
. He was a featured speaker at the 2006 annual conference of the National Speakers Association.
After years of writing winning online copy that made his clients rich, Bob decided recently to launch his own Internet marketing business. In creating the "Internet Marketing Retirement Plan" in collaboration with Fred Gleeck, Bob took his online business from zero products - and zero income - to over $4,000 a week in net revenues. He did it in less than 6 months, and now is on target to make over $220,000 in annual online sales working just 20 minutes a week!
About Fred Gleeck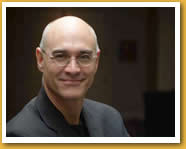 Known as the "King of Content," Fred Gleeck is widely recognized as a highly ethical, no-hype marketer of information products. Many consider Fred to be one of the best (if not
the
best) teacher of "how to make money selling information products online."
Fred has created more than 300 audio learning programs, e-books, software packages, and other information products, all of which are marketed online. He is the author of 15 books including
Selling Products from the Platform
and
Marketing and Promoting Seminars and Workshops
.
With more than 20 years experience as a speaker and seminar promoter, Fred has spoken at dozens of seminars and boot camps - both his own as well as other people's events - to thousands of attendees. He regularly presents at both the Learning Annex and the National Speakers Association.
While there are many teachers of "Make Money on the Internet," Fred has developed a unique, low-cost, low-risk approach that today generates for him passive income approaching a million dollars a year, with no employees.
What they say about Bob Bly's copy and counsel
"Good things are happening. I am getting a steady stream of Trial and Demo requests from the new site. These requestors are filling out the entire contact form. The site is simpler now, and I am still working to make it even more so. I appreciate your work."
—Jim Romano, DataForceOne
"Thank you so much for your wonderful work. It has been a pleasure working with you and I look forward to working with you on another project in the near future. You were always available, quick to answer questions and always exceeded my expectations. You truly are a gifted writer."
—Aaron Griffith, The Griffith
"Bob, again thanks for the great copy. You consistently help us reach customers with compelling, actionable content, when others just can't!"
—William McElleney, IBM
"The feedback keeps coming in and we all agree yours was a truly helpful, useful, insightful and effective workshop. You did a fantastic job inspiring the troops and we've already begun applying some of the key learnings."
—Paul Connors, Copywriting Manager, A large financial services company in the Chicago area
"Bob...your creative work, patience, and 'partnership' with us at IT Group has virtually propelled us to another level of business professionalism and recognition. The response we've received from your letters has been nothing short of tremendous. We've not only derived significant business from these unforgettable mailings - your efforts have sparked a creative energy within our ranks which will assist us in years to come. Thanks for your guidance and counsel."
—John A. Fallone, IT Group International
"I hired Bob on his reputation, and found it is well-deserved. His fact-finding process in preparation to write our copy was both painless and enlightening. The final deliverables were right on time as promised, and better than expected - which is saying a lot because my expectations were high. The first time I read his copy for our project, I literally got chills down my back - he nailed it the first time. Wow."
—Dennis Rosenberg, VP Marketing, VNUS Medical Technologies, Inc.
"Bob Bly did an amazing job with our company brochure. We are very impressed with his capacity to learn our product and to write copy so clearly and pointedly. Bob Bly is a great marketing investment."
—Michael Manoussos, Manhole Barrier Systems
"Great white paper! I'm in favor of the entire submission. Please congratulate Bob on a great effort."
—Michael C. Howard, Chasm Recovery
"Your Tax Loopholes ad looked great and is performing very well. Thanks for the strong copy."
—Brian Kurtz, Boardroom
"You did an excellent job. It's been a pleasure working with you on this project."
—Edward Brunet, Decatur Professional Development, LLC
"Thank you very, very much for doing such a great job on the ad. I was one of those folks who would read the ads in the DAK catalog by Drew Kaplan and this was as enjoyable for me as that."
—Chris Pickering, MeritDirect
"Bob . . . Just got the copy and advertisement you did for my new book . . . It's great! You are good! Great job . . . you have tremendous insights into what excites and what sells!"
—Don Libey, Libey Incorporated
"In my opinion, you are the best copywriter in the software industry."
—Judy MacDonald, Director of Marketing, Direct Response
"When I received the piece, I thought, I'll have to skim over it now and read it later. But, once I started, I couldn't stop! You did a GREAT job with Ken's story. I love it. It kept me reading. I'm VERY pleased with it."
—Craig Simpson, Ken Roberts Company
"Bob, it's been a pleasure to work with you!!! Thank you so much! I'm very happy with the copy; I feel it will give me good results."
—Alejandra P. Bigai, Romanicos Chocolate
"Thanks again for a great job."
—Davis Ross, Ross Advertising
"I just wanted to thank you again for the excellent work you did for us. You are the man and I can't tell you how much I admired your approach and service. Although I've never worked with a copywriter before, I think you set the standard pretty high. I look forward to working with you again. You certainly have my vote for the next round!"
—DP Jovine, Tycoon Research